Migration of Services to AWS cloud for quick query response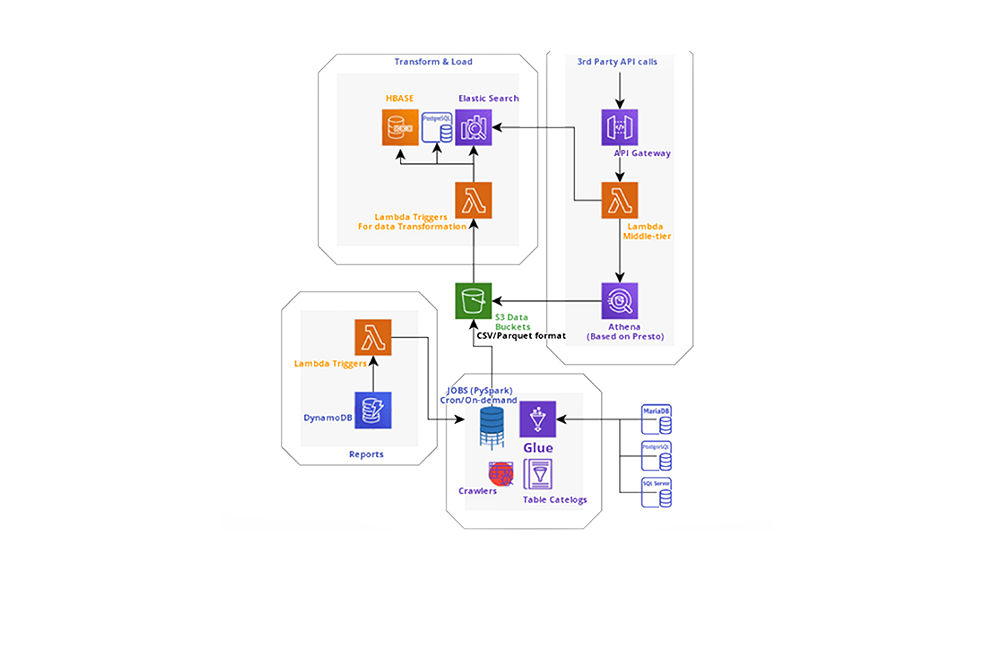 HR solutions provider using Web Technologies and has many clients and users. A lot of data is being generated and for reports generation, they were using self hosted EMR cluster. Major challenge was high cost and its management. 
The scope was to get their cluster migrated to AWS Glue ETL, Athena and Elastic Search, which is based on serverless architecture which is scalable for future.
Automated data integration at scale
AWS Glue automates much of the effort required for data integration. AWS Glue crawls data sources, identifies data formats, and suggests schemas to store data. It automatically generates the code to run data transformations and loading processes. We use AWS Glue to easily run and manage thousands of ETL jobs or to combine and replicate data across multiple data stores using SQL.
Trusted by hundreds of customers.